Recruitment Made Easy
We never promise what we can't deliver, but we will deliver on the promises we make.
We are one of the longest serving employment businesses in Carlisle. We are passionate about what we do and respect the people we work with. You are not a CV in a pile or a number on a database, if you choose to work with us as a candidate or an employer, you will be a valued member of our team.
Client & Candidate Testimonials
Friendly staff great service really fast at finding work always on call for if any problems crop up
Very thoughtful, thorough & considerate considerations of strengths, skills & abilities to match well with suitable job roles. The ladies working for Link are all very polite, helpful & professional
Excellent agency, worked with them for years, no problems whatsoever, great to work with, 5 stars
Link were fantastic! The sign up process was simple and was kept informed of all steps. Excellent agency who work hard for all clients.
I recently read an article by Guy Hayward, CEO of Goodman Masson and it really resonated with me. As there are more and more demands on your time the temptation to use computerised systems, apps, and mail merge is great but I still believe that the personal touch makes more of an impact. We might…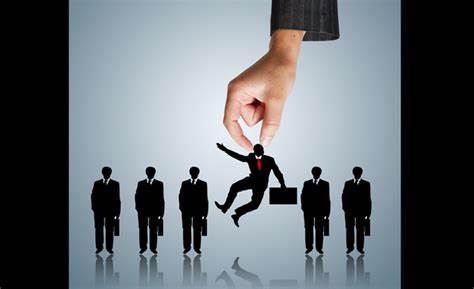 We recently had an applicant apply for a permanent position. On paper they had many of the required attributes but did not stand out from the crowd. The individual was phone screened by us and invited in for an interview to ascertain their skills and find out a bit more about them as a person.…
How to answer "so tell me about yourself?" And so it begins. Weeks of scrolling through job boards and CV advice has led to this blatant misuse of the word 'chat,' but you remain unfazed as you've already nailed the interview. The casual exchange of small talk passes you off as a human being and…